We are hosting an end-of-project symposium to share emergent findings and bring together those interested in young people's play experiences during the COVID-19 pandemic.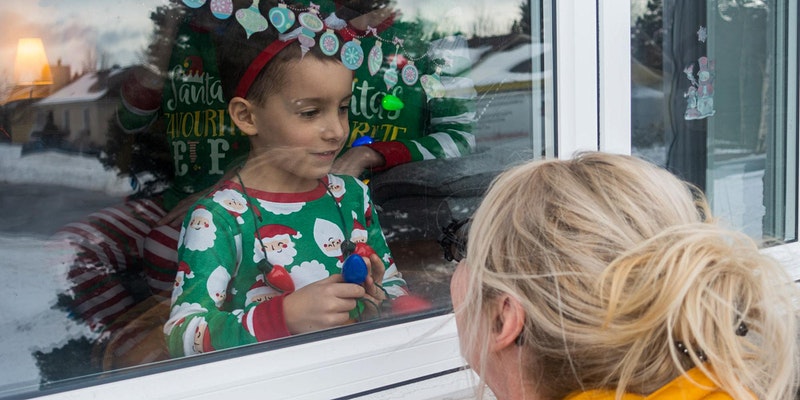 Thursday 20th January 2022, 13.00-18.30 (UK Time)
Friday 21st January 2022, 08.30-16.00 (UK Time)
Across two days, to accommodate a range of time zones, the project team and guest speakers will share work on play in the pandemic in relation to:
Children's social, emotional and mental wellbeing
Places and spaces in the home, in the community, in the local environment, school and care settings
Family dynamics, friends and relationships
Creative, cultural and media engagements (online/offline)
Design and ethics in research with children in a pandemic, including listening to children's voices
International, global and temporal perspectives
Places are free but limited, and must be booked in advance. Attendees are invited to share posters (e.g. a few slides, an image, or a short film) about their own work related to children's experiences of the pandemic which will be hosted on a symposium Padlet. Please let us know when you register or email j.potter@ucl.ac.uk to contribute.
The programme, abstracts and speaker bios are below. Please join us for as much of the event as you like. There will be time for discussion after each paper. Where possible, sessions will be recorded and shared after the event.
Register for your place here.
Follow the event on Twitter using the hashtag #PandemicPlay22
Day 1: Thursday January 20th 13.00 – 18.30 GMT
Session 1 Chair: Michelle Cannon
13.00-13.30 An Introduction to the Play Observatory and the Symposium John Potter, Valerio Signorelli, Yinka Olusoga
In the opening session of the symposium we will introduce the work of the Play Observatory. The project, whose official title is 'A National Observatory of Children's Play Experiences During COVID-19' began in October 2020 and runs until March 2022. It is funded by the ESRC under the UKRI Covid Rapid response call and is a collaboration between the UCL Institute of Education, UCL Centre for Advanced Spatial Analysis, School of Education at the University of Sheffield, the Victoria & Albert Museum (specifically the Young V & A), the British Library, and Great Ormond Street Hospital. It was set up in order to capture children's experiences of play during the pandemic, recognising that play is strongly associated with children's wellbeing and social development and is a crucial means through which children respond to, and express their feelings about, the world around them. We wanted, firstly, to collect stories, thoughts and ephemera connected to play in the pandemic by inviting children, parents and carers to upload text, image, sound or video observations to a secure site. Secondly, we wanted to develop a searchable online archive from these submissions, collecting children's play experiences at this time for future generations, in the spirit of the Opie archive. We also invited some of our contributors to follow-up, in-depth interviews, whilst others made short films as imaginative and playful responses to the situation, some of which will be screened at the symposium.
We knew from the outset that there were other projects being set up with similar aims and different, but complementary, approaches and we wanted to present our emergent findings and thoughts together with other colleagues conducting related research. Our aim in our work, and for this symposium in the next two days, is to share insights into the worlds of play and peer cultures, informing policy and practice during the pandemic and the 'new normals' beyond. We wanted to speak back to the mainstream discourse on 'learning loss' in the pandemic, foregrounding children's play instead, showing how it is essential to their wellbeing and resilience in difficult times.
13.30-14.00 Children's Cultural Worlds, Past and Present: Everyday play, Experience and Custom in Extraordinary Times Julia Bishop, Cath Bannister and Yinka Olusoga
This paper spotlights the Play Observatory's roots in folklore and cultural histories of childhood and play, exploring how children have experienced / experience the everyday in extraordinary times. Drawing on archival material and data from the Play Observatory, we consider the pandemic as just one example of a period of interruption and adversity in children's lives. We seek to examine children's records and accounts of their play and life experiences today and in the past, from their perspective. We also consider and contest some of the adultist interpretations and assumptions that frame children as 'coping' and make judgements about children's motivations in play.
14.00-14.30 Making Places and Carving out Space: Children's play in an altered world John Potter, Michelle Cannon and the Play Observatory team
This presentation considers examples of place and space in the submissions we have seen in the Play Observatory. From indoor play in the home including den building, to outdoor play including the experience of playground space suddenly restricted on the return to school, to deeper explorations of neighbourhood areas, and playing together and alone through windows and screens. We will explore a range of examples, from text and images to videos and comments made in interviews with children in our case studies. We will compare and contrast examples from our previous studies of play in pre-COVID times and report on a variety of affective responses to lockdown. Our findings allow us to consider children's resourcefulness and invention, but also, for some children, to report on difficulties faced and how play was an important part of their wellbeing during the changing situations in which they found themselves.
Dr Catherine Bannister is a research associate based in the School of Education at the University of Sheffield, currently working on a collaborative project between Sheffield and UCL and other partner organisations to create a Play Observatory of children's experiences during COVID-19. She was previously a cataloguer of digitised working documents from the archive of Iona and Peter Opie as part of Playing the Archive: Memory, Community and Mixed Reality Play, helping to build an online archive. Her interests include contemporary ritual and rites of passage practices for young people, and the traditions and cultural performances of uniformed youth organisations.
Dr Julia Bishop is a Research Associate in the School of Education, University of Sheffield, where she researches into children's folklore. Julia focuses on creativity, continuity and change, especially in musical play, and children's agency in these processes. Her research often combines synchronic and diachronic approaches, including ethnographic work with children and archival research. She is co-investigator of the British Academy project 'Childhoods and Play: The Iona and Peter Opie Archive'.
Dr Michelle Cannon is Programme Leader of the MA in Digital Media: Education, at the UCL Institute in Education. Her research focuses on film, moving image and creative media production as they relate to new literacies in primary and early secondary education. She is interested in the social, creative, cultural and critical learning that occurs in the playful and iterative processes of digital making.
Dr Kate Cowan is a Senior Research Fellow at UCL Institute of Education. Her research explores children's play and communication from a multimodal perspective, including aspects such as literacy, creativity and digital technologies. Recent projects include 'Playing the Archive', involving ethnographic research in school playgrounds, and carrying out online ethnographic case studies with children as part of 'The Play Observatory'. Kate has a background in early years teaching and she remains committed to connecting research and practice.
Dr Yinka Olusoga is a Lecturer in Education and Course Director of the BA in Education, Culture and Childhood at the University of Sheffield. Her research and teaching focus on discourses and histories of childhood, play and education, and on the co-construction of environments for children's play and creative engagement. She is interested in children's creative and digital literacies and the intergenerational co-construction of play and storytelling. Yinka also engages in critical work with archives, examining the operation of power in intersecting discursive constructions of social class, age, gender, (dis)ability, sexuality and race. She serves as Children's Officer on the Committee of the Children's History Society, promoting children's engagement with the study of histories of children and childhood.
John Potter is Professor of Media in Education at University College London Institute of Education. His research, teaching and publications are in: new literacies, media education, play on and offscreen, curation and agency in social media, and the changing nature of teaching and learning in the context of digital media. He is a founder member of the DARE research centre at UCL, recently re-launched as REMAP (Researching Education, Media, Arts and Play) and is currently directing the ESRC funded National Observatory of Children's Play Experiences during COVID-19.
Dr. Valerio Signorelli is an Architect by training and Lecturer in Connected Environments at the Bartlett Centre for Advanced Spatial Analysis (CASA) at University College London. His research focuses on the notion and role of interface between digital and physical urban environments, considering their temporal, spatial and sensory dimensions. He is interested in understanding to what extent visual and auditory modalities, in spatial computing technologies, allow us to describe and better understand our living places.
14.30 – 15.00 BREAK
Session 2 Chair: Cath Bannister
15.00 – 15.30 The Pandemic Play Archive: capturing children's play during Covid-19 for future generations Helen Dodd, Exeter University
During the first lockdown in 2020, I noticed that my children were bringing themes relating to the pandemic into their play. Fascinated by the new games they were creating and how they related to the psychological experiences of children during the pandemic, I felt it was vital that we capture these for future generations. In this talk I will describe the work I conducted during 2020 in collaboration with The Museum of English Rural Life, to create an archive of children's pandemic play. I will reflect on the submissions from my perspective as a child psychologist and a mother. This archive will be openly available to the public from the end of January 2022.
Helen Dodd is a Professor of Child Psychology in the College of Medicine and Health at the University of Exeter. She holds a UKRI Future Leaders Fellowship which funds a programme of work examining the relationship between play and mental health. During the pandemic Helen led the @playfirstUK group advocating for children's right to play and worked with The Museum of English Rural Life to create an archive of children's pandemic play.
15.30 – 16.00 Staying in Touch with Friends during Lockdown: 3-12-year-old Danish children's digital communication opportunities in the early stages of the Covid-19 pandemic Thomas Enemark Lundtofte, University of Southern Denmark
During the Covid-19 pandemic, digital technologies have come to the forefront of most people's social, professional, and educational lives; and children have, like everyone else, depended on digital media for remote schooling as well as informal communication with their peers. I present results from a qualitative interview study among 20 Danish children aged 3 to 12, and their parents. While young children (3-7) had limited contact to other children and were reliant on parental supervision and support to overcome this problem, children aged 8 and up more often made use of established social media practices and networks to stay in touch with schoolmates and friends. These differences were underscored by the differences in children's access to digital communication tools and their ability to use them in meaningful ways. Considering these results, I will discuss the importance of adult attention towards maintaining children's social arenas when lockdowns occur.
Thomas Enemark Lundtofte, Ph.D., is Assistant Professor in Media Studies at University of Southern Denmark and head of the department's MA programme in Child and Youth Culture. His research interests lie with the digital media practices of children and youth, and his recent work contributes to understanding how digital media practices have unfolded in lieu of the Covid-19 pandemic. He serves in various boards and networks in relation to his research and as a consultant to the European Commission's Joint Research Centre.
16.00 – 16.30 Pixelheads: Playing and Making Videogames in a Pandemic Leah Dungay, National Videogame Museum
The National Videogame Museum is based in Sheffield and welcomes thousands of visitors, school groups and families to our galleries to play and learn about videogames. In March 2020 we closed to the public, and took the opportunity (and challenges) of lockdown to prioritise online learning for children and families. Since then, the NVM has launched a series of workshops, livestreams and resources that aimed to get families and young people making games at home, including 'Pixelheads' a virtual summer club for families. These aimed to provide online learning opportunities through videogames and provide safe social experiences for those at home. Through these Programmes and Digital Exhibitions, such as The Animal Crossing Diaries, the NVM has witnessed and captured the positive impact of playing (and making) videogames throughout the pandemic which this presentation will share.
Leah Dungay is the Learning Officer at the National Videogame Museum, in Sheffield. She is an experienced Museum Educator specialising in STEAM and History. During the pandemic, she developed and ran the award-winning NVM at Home Workshops and Pixelheads Virtual Summer Club for families and young people in lockdown. At the moment she spends most of her free time on a virtual island in Animal Crossing…
16.30 – 17.00 BREAK
Session 3 Chair: Michelle Cannon and Play Observatory Team
17.00 – 17.30 Corona Multimedia Showcase Tatyana Tsyrlina-Spady (Seattle Pacific University), Marilyn Cohen (University of Washington, Seattle), Janine Magidman, Rob Hickling and Annabel Hickling.
Launched in April 2020, Corona Multimedia Showcase provided a safe outlet for young people worldwide to celebrate their creativity and to share their thoughts and feelings during the pandemic using one of their favorite mediums (e.g. video, photography, writing word, drawings, music, etc.). The Showcase's initiator, Action for Media Education, reached out to every continent to recruit participants. The efforts of dedicated volunteers throughout the world generated numerous entries which have been digitally displayed on the project website. While diverse in the form of expression and cultural context, many submissions remained similar in their messages to the adult world as demonstrated through images of Coronavirus, masks, and hand sanitizers, or by songs and poems filled with nostalgia for the freedom to play outside, travel, and socialize with friends. The presenters will reveal and describe these common themes along with their culturally different representations and make suggestions of the project's use in K-12 educational institutions around the world.
Tatyana Tsyrlina-Spady, PhD, Adjunct Professor at Seattle Pacific University (2009-2020), USA, Visiting Professor at UBC, Vancouver, BC, Canada (2019) and an international education consultant. Tatyana is the author of 21 books and edited volumes and over 40 book chapters and papers in the field of comparative education, and theory of education. She organized numerous international projects, conferences, and served as an international coordinator for Corona Multimedia Showcase (coronashowcase.org).
Marilyn Cohen, PhD, Professor Emerita at the University of WA in Seattle, one of the founders and a current executive director of Action for Media Education (action4mediaeducation.org), Director of the Northwest Center for Excellence in Media Literacy, College of Education, UW. She has organized conferences and workshops designed to grow the US media literacy movement, including the first US Media Literacy Research Summit (2007). Marilyn developed numerous media literacy-based curriculum materials widely implemented by schools.
Janine Magidman (BA Russian, MA Curriculum/Instruction) recently retired from teaching at Roosevelt High School in Seattle after 32 years teaching World History, AP Human Geography, English and Yearbook Journalism. Her travels with students and educators to Northern Ireland, Japan, Turkey, Serbia and Azerbaijan broadened her horizons and inspired her commitment to open and honest communication among all members of the global citizenry.
Rob and Annabel Hickling, from Vancouver, BC, Canada, contributed to the Corona Multimedia Showcase and will be available to answer any potential questions from the audience.
17.30 – 18.00 Play Observatory Young Film-makers Screening Michelle Cannon and young filmmakers
In this section several short films will be screened, all made by young participants, some in collaboration with adults but most by the young people themselves. Some of the films were contributions to the survey and others were made at the request of the researchers at a specific online Play Observatory film-making workshop. Their brief was to make a film that represented 'Serious Play' in a genre of their choosing. All the movies made revealed not only pools of talent but also important creative expressions of and responses to young people's pandemic experience. Some of the film-makers, ranging in age from 8 to 19 years, will be present at the screening, ready to discuss their films and answer any questions.
18.00 – 18.30 Discussants for themes from Day 1 Andrew Burn (UCL Institute of Education) and Rebekah Willett (University of Wisconsin-Madison)
Andrew Burn is professor of English, Media and Drama at the UCL Institute of Education. He has led research projects on children's play related to archives of the Opies' work, at the British Library and Bodleian Libraries. He has also conducted projects on play in relation to videogames. His most recent book is Literature, Videogames and Learning (Routledge, 2021).
Dr Rebekah Willett is an Associate Professor in the Information School at the University of Wisconsin-Madison. Rebekah Willett conducts research on children's media cultures, focusing on issues of play, literacy, identity, and learning. Her publications include work on makerspaces, playground games, amateur camcorder cultures, online gaming, and screen media advice.
18.30 End of Day One
Day 2: Friday January 21st 08.30 – 16.00 GMT
Session 1 Chair: Julia Bishop
08.30 – 09.00 The Pandemic Play Project Judy McKinty and Ruth Hazleton, Independent Researchers, Melbourne
The Pandemic Play project began because of a moment in history shared by people around the globe, coupled with a recognition of the importance of play in the lives of children. This informal independent online project explored how the pandemic affected children's play at school and how they stayed playful at home during lockdown. Play is vitally important to children. Through their play, they make sense of the world and connect with each other. In times of crisis, play helps children process events in the wider world and express their ideas and feelings about them. They can explore some of the big questions of human existence in the safe company of their friends, while playing a game. Everyone knows that games have rules, but the pandemic meant children had to play under a new set of rules that were outside their control. They responded with creativity, resilience and humour.
Ruth Hazleton and Judy McKinty are independent researchers who live in Melbourne, Australia. Ruth is an oral historian, folklorist and musician who has specialised in children's folklore studies. She holds a Graduate Diploma in Australian Folklife Studies (Curtin). Judy is a children's play researcher with a special interest in children's folklore and traditional games. She has a Master of Cultural Heritage (Deakin), is an Honorary Associate of Museums Victoria and a Life Member of Play Australia.
09.00 – 09.30 Intergenerational Mothering Practices and Young Children's Play Against the Backdrop of COVID-19 Anne Keary (Monash University, Melbourne), Susanne Garvis (Swinburne University of Technology, Melbourne), Lucas Walsh (Monash University, Melbourne) and Yvette Slaughter (Melbourne University Graduate School of Education).
Play involves diverse meaning-making for young children and, at times, is a key aspect of family life. This presentation reports on an intergenerational mothering practices project conducted in Australia during 2021. The research team undertook intergenerational group interviews and filmed family play activities in addition to collecting video-clips and photos of young children's play from six families. Preliminary findings show continuity and transformations in the types of play activities that young children engaged in during COVID-19 times. The analysis is set against the seven rhetorics of play espoused by play historian Sutton-Smith. A facet of this study is gaining insights into how play activities operate in the cultural sphere of family, community and broader socio-political contexts.
Dr Anne Keary's research, teaching and engagement work enhances the provision of socially-just education in diverse cultural and linguistic educational settings. She is undertaking a qualitative longitudinal study with a group of Australian mothers and daughters https://mothersanddaughtersbook.com . She teaches in the area of early childhood education and care at undergraduate and postgraduate levels. Orcid ID: orcid.org/0000-0002-4967-5397
Professor Susanne Garvis is a professor of education and Chair of the Department of Education at Swinburne University of Technology. She is an international expert in quality improvement within early childhood education and care. orcid.org/0000-0003-1447-7769
Professor Lucas Walsh is Director of the Monash Centre for Youth Policy & Education Practice in the Faculty of Education at Monash University. His research focuses on children and young people's transitions throughout school and to post-school life and the implications for educators, other service providers and policy makers. orcid.org/0000-0002-7224-2135
Dr Yvette Slaughter is Senior Lecturer in Language and Literacy Education within the Melbourne Graduate School of Education. She is co-editor of the Language Teaching Research special edition, Reframing language in teaching and learning: Leveraging students' meaning-making repertoires (2021) and is currently working on research focusing on the use of plurilingual pedagogies and engagement with linguistic repertoires in early childhood, primary/secondary and adult educational contexts. orcid.org/0000-0001-9829-1720
09.30 – 10.00 BREAK
Session 2 Chair: Kate Cowan
10.00 – 10.30 Children's Perceptions and Experiences of Playing during COVID-19 Kelsey Graber, Cambridge University
Restrictions necessitated by the COVID-19 pandemic prompted significant concerns about the myriad of impacts they would have on children's lives, including the fundamental right to play during childhood. In order to explore the impact of the pandemic on play, we conducted a qualitative study that gathered data from children, who are the play experts themselves. Between August-October 2020, fifteen children (ages 3-10) participated in virtual interviews about their perceptions and experiences of playing during that time. Though children recognized play was altered due to the pandemic, they overwhelmingly reported various ways in which play was indeed still occurring every day. Focusing on two 3-year-old participants as case examples, we were able to explore how young children's active playfulness, particularly in the virtual setting, provided unique opportunities for self-expression regarding the health crisis they were living through at that time.
Kelsey Graber is a PhD Student at the Centre for Research on Play, Education, Learning and Development (PEDAL) at the University of Cambridge. She has educational training in child development, psychology, and neuroscience, as well as a professional background as a researcher in paediatric hospitals. Her interests lie in understanding children's lived experiences and perceptions amidst early health adversity. Kelsey's doctoral research focuses on children's perspectives on play in the context of both the COVID-19 pandemic and paediatric hospitalisation.
10.30 – 11.00 Play, Home and the Pandemic: Children, families and their neighbourhoods in the first UK lockdown Alison Stenning, Newcastle University (presenting on work with Wendy Russell, Gloucester University)
Our paper explores how the temporal, spatial and modal rules implicit in the 'stay home' edict of the first UK lockdown shaped, simultaneously, a sense of restriction and a sense of possibility for children and their families, creating the conditions for the emergence of a very particular kind of playful movement within and inhabiting of the neighbourhood. We explore how children and their families felt both limited to and enabled within the spaces on their doorsteps, developing routines and routes to play in, on and around the closest pavements, paths, verges, back alleys, and small green, blue and brown spaces. We argue that as they inhabited and mapped their neighbourhoods through play, they connected to each other, to their neighbours, and to the more-than-human actors and objects they encountered, and we consider what these experiences of playful, embodied, entangled, intimate movements, mappings and inhabitings of doorstep spaces might mean for children's sense of place, attachment and spatial literacy after the pandemic.
Professor Alison Stenning is a social geographer at Newcastle University, with a particular interest in everyday and emotional geographies. Alison's recent research focuses on how outdoor urban play changes our relationships with the people and places on our streets and in our neighbourhoods, with research on both the 'playing out' movement and, most recently, on emerging forms of play and playfulness in and around streets during the pandemic.
Dr Wendy Russell is a researcher and educator on children's play and a Visiting Fellow at the University of Gloucestershire. She has worked in the play and playwork field for some 40+ years. Her research focuses on supporting children's play, particularly in terms of the politics of space, policy and ethics. She is a co-founder of the biennial international Philosophy at Play conference and on the editorial board of the International Journal of Play.
11.00 – 11.30 Playful Arts-based Methods for Child-centred Research during the Global Crisis Helen Lomax, Huddersfield University
The presentation will include a screening of 'Our Voices', an animation co-produced with children which captures children's experiences of the ongoing pandemic on their everyday lives, wellbeing and learning. The presentation will explore how our British Academy funded project, Back Chat (Helen Lomax and Kate Smith) continues to research with children (mostly remotely) using participatory, arts-based methods, including, but not limited to, drawing, photography, film and music. The paper has two main aims. The first is to elaborate how creative methods can be deployed playfully in online spaces to enable children to participate in ways of their choosing and secondly, how the co-creation of research outputs with children can offer adults and other children (important for the child-researchers in our study) a playful, multimodal medium with which to engage with children's rich visual and textual narratives about their everyday lives during the pandemic.
Helen Lomax is Professor in Childhood Studies at the University of Huddersfield. She has a longstanding interest in the development of participatory, arts-based methods with children. Helen leads a British Academy funded research project, Back Chat, which prioritises hearing directly from children about the continuing impacts of the pandemic on their lives. She has led and co-led multi-disciplinary RCUK and EU funded projects on landscapes and wellbeing, children's digital literacy and childhood wellbeing in contexts of disadvantage.
11.30 – 12.00 BREAK
Session 3 Chair: Yinka Olusoga
12.00 – 12.30 Play at the V&A: Museum Learning and the Pandemic Sophie Sage and Catherine Ritman-Smith, Young V&A
The Young V&A are building a museum that unlocks creativity, empowers young people and inspires the next generation of change-makers by sharing a world class collection of art, design and performance in ways that are relevant and accessible to children from birth to 14. But as the pandemic continues, we understand that children's physical activity, imaginative play, intergenerational interaction and wellbeing are more important than ever. We will present how our new galleries hope to address these important needs for our family audience, as an intergenerational cultural resource for the long term. We will also talk about our latest work within the community, and share how play and the impacts of the pandemic are influencing our educational work. Ending with some discussion we hope to share our passion for learning and play with the audience and talk about how the COVID-19 has affected our practices.
Sophie Sage is Young V&A's Content Manager and Interpretation Producer. She has worked at the V&A for over 8 years on temporary exhibitions and is now overseeing the development of the museum's new Play Gallery. Sophie has been supervising the Play in the Pandemic online exhibition and is using her experience to ensure ongoing links to the new galleries and the Young V&A vision.
Catherine Ritman-Smith is Head of Learning and Engagement at Young V&A. She has led creative learning programmes for diverse audiences in several other major cultural organisations including Somerset House, the Design Museum and Open-City, the architecture charity. In 2018 Catherine received a CCSkills award for her contribution to design education. Catherine is a fellow of the RSA and was Vice-Chair of the London Design and Engineering UTC from 2016-19. She is currently a trustee for Creative and Cultural Skills and an advisor to LDEUTC. She has an MA in the History of Education from the UCL Institute of Education.
12.30 – 13.00 Play in the Pandemic: An exhibition in the making Katy Canales (Young V&A), Sindi Breshani and Juliette Coquet (Episod Studio), Valerio Signorelli (UCL CASA)
Launching in March 2022, Play in the Pandemic is an online exhibition celebrating how play empowered children's resilience, well-being, and creativity throughout the first and second waves of the pandemic. The exhibition will showcase children's artworks, games and films from across the UK, which were submitted during 2020-21 to the Play Observatoryonline survey. This session will explore how the team at the Young V&A Museum is transforming the output from the academic survey into an engaging and interactive online exhibition. It will examine how we applied museum practice to identify key themes, messages, and stories to develop the exhibition's narratives and interpretative approaches. It will conclude by highlighting the important role that artists and designers play in supporting exhibitions through innovative interpretive approaches that attract and connect with audiences.
Katy Canales is Online Exhibition Producer at the Young V&A Museum. Katy has worked in the museum sector for over a decade, creating exhibitions, displays, and community engagement activities. Katy's specialism is in children's clothing, and she is responsible for the UK's National Childhood Collection of children's clothing held at the Young V&A Museum. Prior to working in museums, Katy worked in PR. She holds M.A.s in Museum Studies and History of Art and Architecture.
Episod Studio develops interactive entertainment content and thought-provoking digital games. Their projects have been exhibited at Tate Britain, Somerset House, and Young V&A. Currently, they are working on "Race for the Arctic", a video game set across the next fifty years in the Arctic. Episod Studio was founded by Sindi Breshani and Juliette Coquet, who met at the Royal College of Art. Sindi is a creative director, writer, and a 'Women in Games' Ambassador. Juliette is an art director and she has created short video-games and interactive websites, often related to research, children and education.
13.00 – 14.00 LUNCH
Session 4 Chair: John Potter
14.00 – 14.30 Playmates in the Pandemic: (Re)constituting Affective Networks of Play Yinka Olusoga and the Play Observatory team
This presentation is informed by work in the developing field of the history of emotion. Writing in pre-pandemic times, Vallgårda et al. (2015) argue that children's daily lives are conducted across a shifting range of contexts including home, school, care settings, leisure settings, and wider family contexts. Moving between them involves crossing affective boundaries. In their play, across this complex web of affective contexts, Olsen argues that "children practice and perform emotions, develop habits of feeling, and in so doing, learn how to feel" (2016, p. 324). COVID restrictions disrupted this pattern of movement, potentially dislocating some connections children had to playmates, including peers, wider family and significant adults, and intensifying others. Drawing on data from the Play Observatory we explore examples of offline, online and hybrid play experiences to consider how, and to what extent, play enabled a (re)constitution of children's intra/inter-generational affective networks in pandemic times.
14.30 – 15.00 Pandemic Playthings: Multimodality and the Material Culture of Toys Kate Cowan and the Play Observatory team
This presentation considers ways in which toys have featured in play throughout the pandemic. Although associated with fun and often seen as trivial objects, toys are part of material culture, intimately related to what goes on in society and reflecting ideas about childhood. As Kress and van Leeuwen argue, 'Toys are mirrors of their world and can herald a world to come' (2021, p. 265). A multimodal perspective will be used to examine a selection of toys produced in response to the pandemic, including representations of the virus, references to practices such as mask-wearing and vaccination, and the discourse of pandemic heroes. Using examples from the Play Observatory survey, the presentation will also consider ways in which children's play with toys demonstrated their awareness and understanding of the pandemic. In this way, toys are seen as deeply meaningful, revealing stories about children and childhood in the time of COVID-19.
15.00 – 15.30 Discussants for themes from Day 2 Pam Jarvis (Leeds Trinity University) and Anna Beresin (University of the Arts, Philadelphia)
Dr Pam Jarvis is an author, chartered psychologist, historian, researcher and grandparent. In late 2019 she retired from her post as Reader at Leeds Trinity University to pursue several research and writing projects. She has published many academic articles, books and chapters, including 'Perspectives on Play' with Dr Yinka Olusoga. She currently writes for the Bylines and Yorkshire Bylines and has recently published her first novel 'On Time'.
Anna Beresin is professor of psychology and folklore at the University of the Arts in Philadelphia, PA in the USA. She serves as co-editor of the International Journal of Play and is known for really bad puns. Her book 'Recess Battles: Playing, Fighting and Storytelling' won the Opie Award from the American Folklore Society. Visit her at annaberesin.com.
15.30 – 16.00 Final Talk: Reflections on Key Submissions and Moments The Play Observatory Team
In this closing presentation each team member from the Play Observatory will offer concluding thoughts by focusing on key submissions which have been of particular significance for them. They will relate these to the overall aims of the Observatory and connect them to the themes explored in the Symposium.