Schools played an integral part in the data collection of the folklorists Iona and Peter Opie as they explored the games and lore of children. Cath Bannister explains how teachers helped distribute the couple's surveys and gather play examples from schoolchildren, and invites todays' teachers and youth group leaders to follow in their footsteps with our new resources for schools and groups.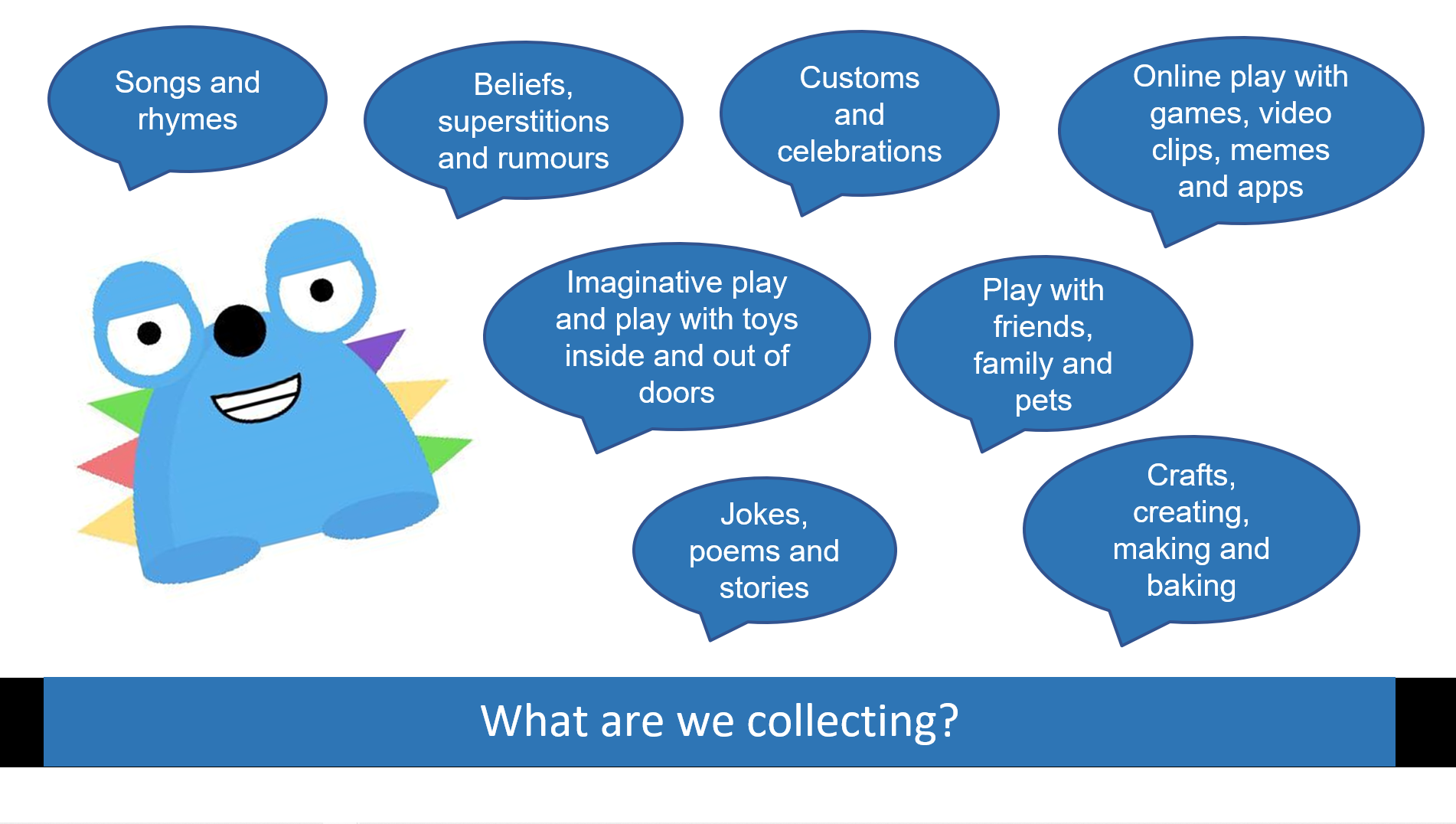 Our Play Observatory is the most recent in a series of projects linked to what has become the incredible archive of folklorists Iona and Peter Opie. In 1951 the Opies wrote a letter to the Sunday Times asking for help in collecting children's games and lore. The 151 responses, mostly from teachers, allowed the Opies to establish a network. These teachers proved vital to the couple's collecting methods. The couple sent out a series of questionnaires to schools, from the 1950s onwards, seeking to uncover the lore of the playground. Along with these questionnaires, the couple supplied suggestions as to ways they could be drawn on by teachers to collect information from their pupils, with the teachers returning the children's scripts to the Opies. Some additionally enjoyed a lively correspondence with the couple, evidently sharing the Opies' fascination with children's cultures.
Playing the Archive was a recent project that made parts of the Opies' vast research collection more accessible by creating an online archive of the couple's working papers, largely children's responses to their questionnaires. I was involved in cataloguing digitised copies of these enthralling documents as part of Playing the Archive. These documents gave our team an insight into the essential part played by teachers in the Opies' work as they collected their examples of children's games, songs and rhymes, language, customs and beliefs from schools across Britain. Through the teachers' letters we have been able to uncover how they used the questionnaires, and how they helped expand the Opies' reach into schools across the country by drawing in friends and colleagues from other institutions.
We also gained some insight into how the children reacted to the Opies' questions. One school teacher from Knighton, Frank Noble, wrote to the Opies in 1959, shortly after their first book on this subject The Lore and Language of Schoolchildren arrived in bookshops. The children, he told them, 'preferred it to much of the written work they have to do'. And he goes on to say that, for the pupils
'...it was a new and strange idea that anyone out of school should have any interest in anything they wrote in school.' (MS. Opie46 f106r)
The Opies' pursuit of children's voices was a ground-breaking approach. If the Opies were intrigued by what children had to say about their play lives, then from this letter we gain a sense that the children were interested in turn by these grown ups who valued their contributions.
The Opies' methods have inspired us as we have prepared our own survey of children's play during the current pandemic, and we are hoping that schools and groups for children will join in our research, as they did with that of the Opies. We too want to learn about children's everyday play from the young people themselves, in their own words, and to preserve this information in an archive. As well as text, we are also interested in multimodal ways that children might want to represent their thoughts on their play, in drawings, paintings, photographs of play environments and of things they have made in their play.
Our survey offers a starting point for talking about play with children and understanding the role it has in their lives at this unique time. We have also created special resource packs for settings, providing provocations for activities that will enable children and young people to communicate their thinking about play in multimodal ways. Taking part as a school or organisation also provides a space for pause and reflection on the past year, and to appreciate and record the particular challenges and opportunities for children's play, expressive culture and social lives in recent times.
Do you know a school or setting that can help us? You'll find our resource packs complete with all the information you need to get involved here.