In part 3 of her review of a year of play in the pandemic, Yinka Olusoga talks about autumn 2020, the return to school and the experience of celebrating calendar rituals during a pandemic.
September brings the return to school. Starting and finishing times are staggered by year group. At my son's primary school the playground is divided by plastic barriers into sections for different year groups. As a parent I am reassured by the social distancing measures but I wonder if the children's play will be negatively affected as the atmosphere seems quite stark, in deep contrast to before the pandemic. However, my son reports that he finds playtime less stressful now that he only plays with his own year group bubble and doesn't have to interact with some of the older children.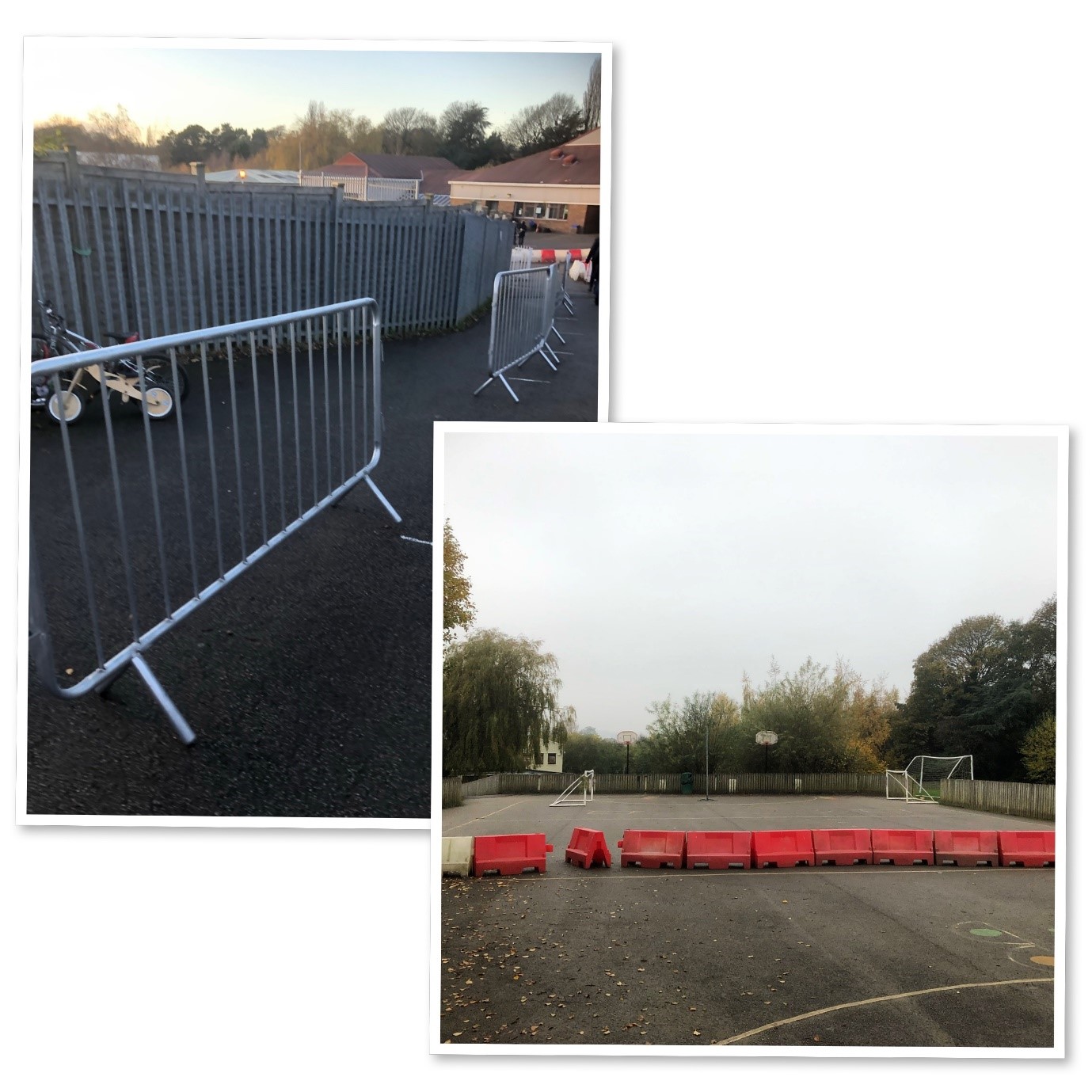 Returning to school to find that some things look different, September 2020
Two weeks later, for the first time in six months, we are able to see some family members in real life. My brother, sister-in-law and three-year-old niece travel to spend a day in our garden. My children help to set up tables and chairs and they get out old outdoor toys from when they were younger to entertain their cousin in the garden. We spend a lovely day together, the children play chasing games and experiment with a throwing game their cousin brought with her, whilst the adults talk. My children want to play hide and seek, but instead play a game taking turns to hide objects in the garden for their little cousin to find. She closes her eyes as the objects are hidden and then runs round the garden searching for them, being told when she's getting close (warmer) or far away (colder). Later, we eat at separate family tables to maintain social distancing, and lament about not being able to hug each other.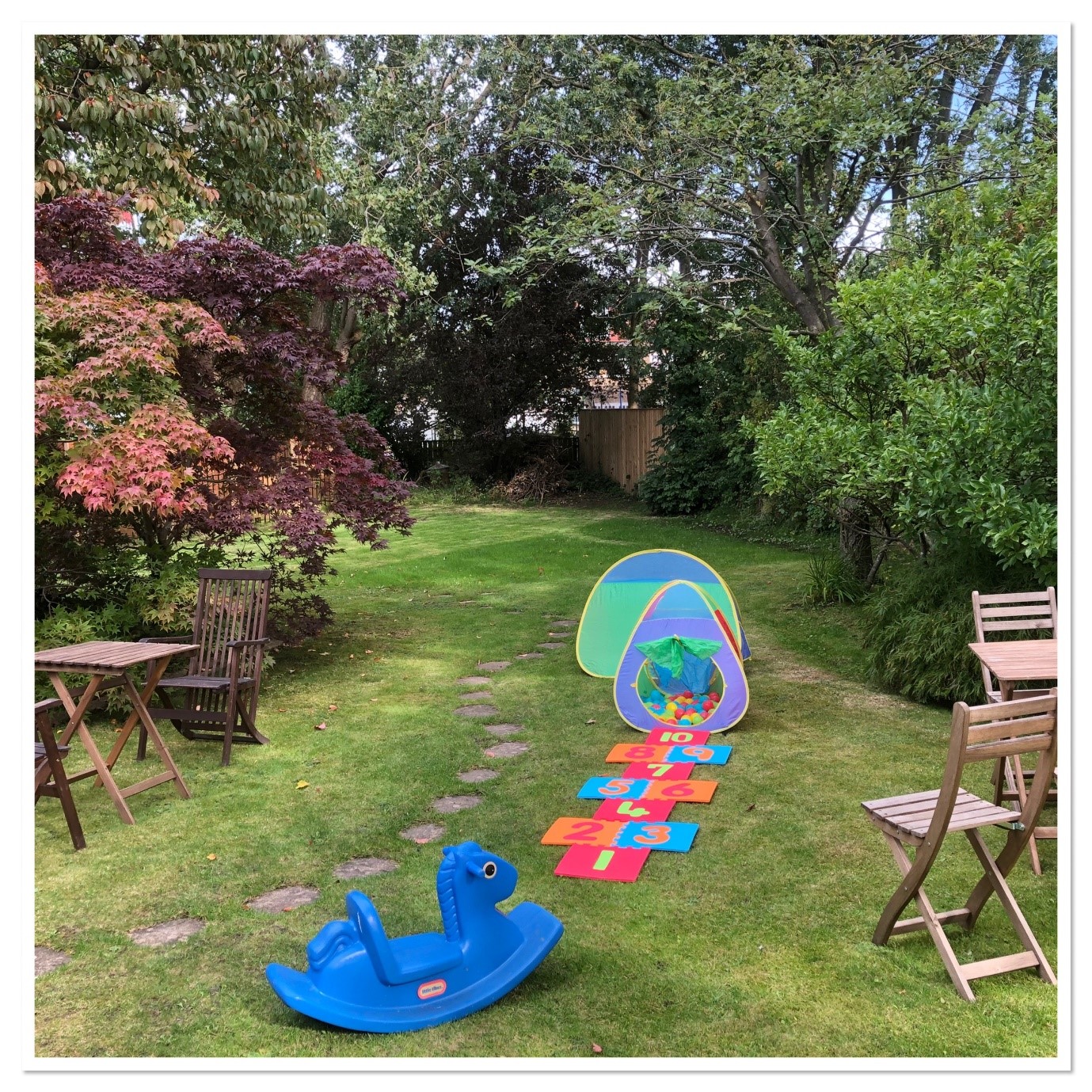 Getting the garden ready for a socially distanced family visit, September 2020
As the term progresses, various year group bubbles are sent home to self-isolate as children and staff come into close contact with confirmed cases of COVID. Eventually, in October, the school has to close for 10 days as too many staff are unwell or in self-isolation for the school to run. When the school re-opens, colourful signs appear in the playground. Made by the children, they remind parents to maintain social distancing when waiting, and to leave promptly once their children have been collected . They remind me a bit of my son's earlier chalk messages at home, although I think that in this case the children's arts and crafts reflect the understandable anxieties of the school staff. The signs line both sides of the playground and I wonder how it feels to play in this space now, but my son says that he hasn't noticed them.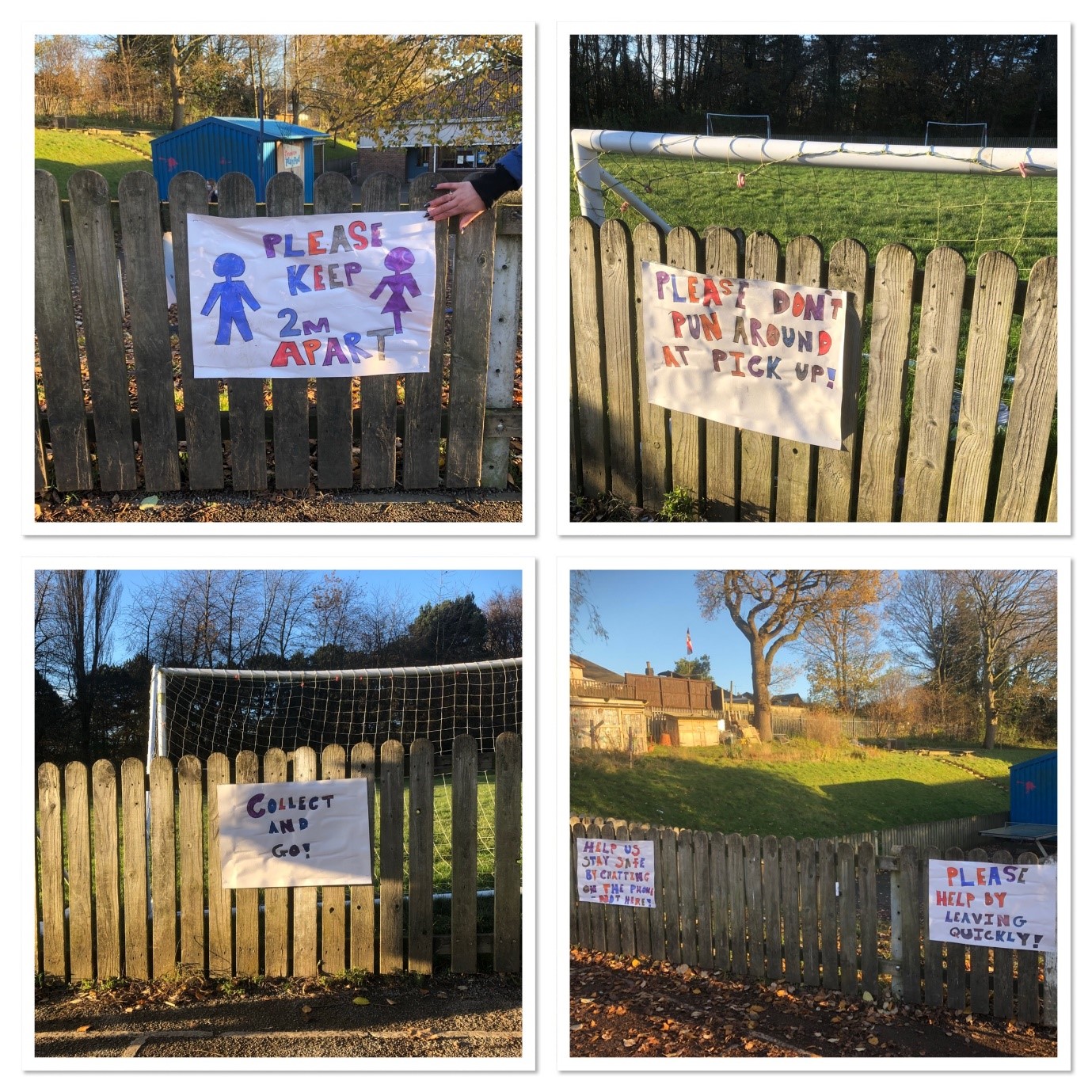 Children's COVID safety signs in the school playground, October 2020
October, November and December bring Halloween, more online birthday celebrations and Christmas. Halloween is a favourite holiday in our house and planning for costumes usually takes months and involves numerous shopping trips, but like everyone else we are having to adapt our Halloween 2020 plans due to the pandemic. Under local lockdown, family shopping trips aren't an option so we adapt existing costumes and shop online for sweets. Instead of a visit to select them, our Halloween pumpkins are added to an online supermarket delivery order. They arrive and we set about carving them as usual, to place outside the front door. As the children scan the Internet for pumpkin carving ideas, there is talk about choosing a coronavirus theme for one of the pumpkins but the children are concerned about scaring the neighbours. Some of them are very elderly and my children are aware that coronavirus is more dangerous for them than for children and young people. They eventually settle on a cat theme. My daughter designs her own Cheshire cat template and my son finds a witch's cat template online that he and his father carve together. We don't expect any trick or treaters but one family does turn up. We place some sweets on the steps outside the house for them to take. We don't go trick or treating ourselves.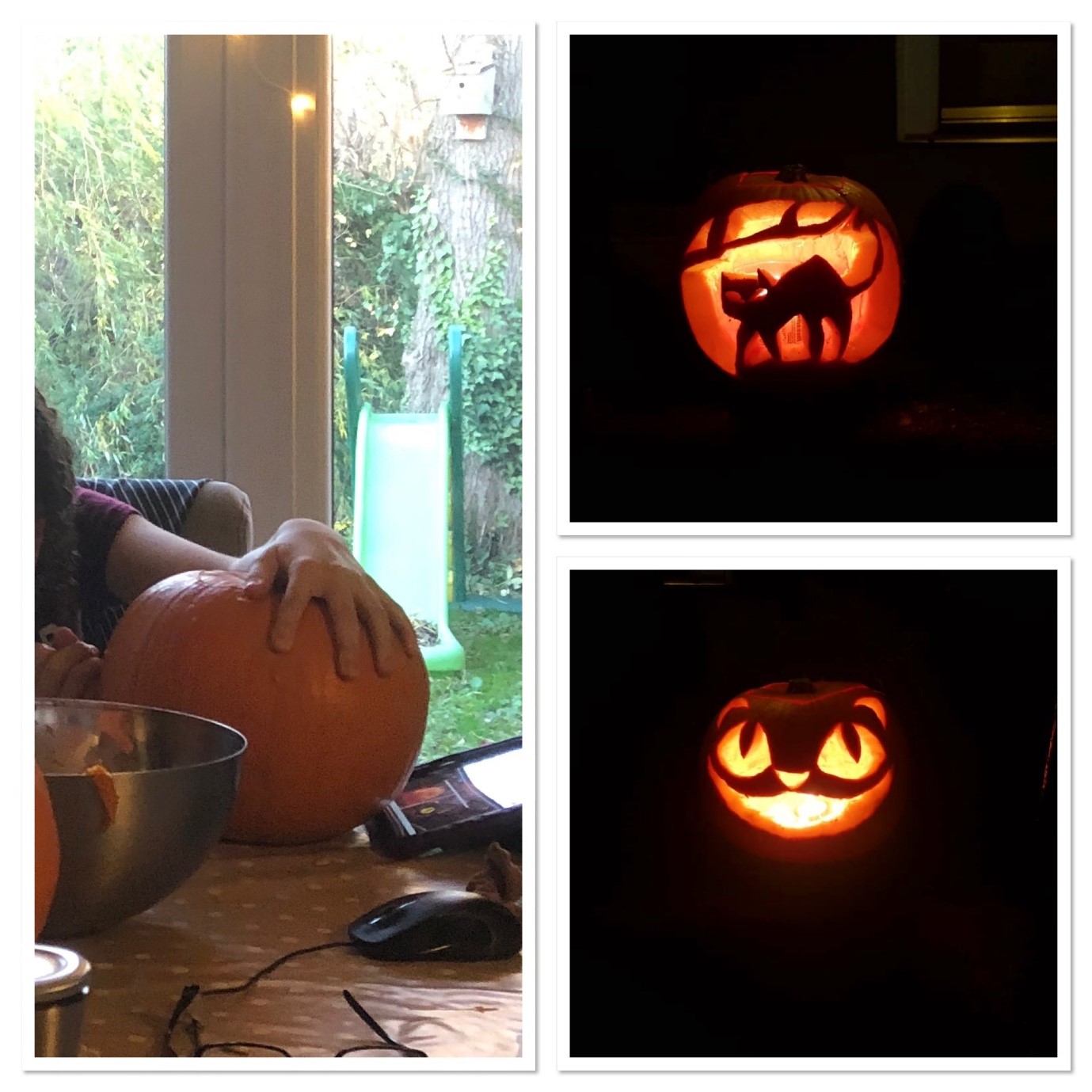 Carving Halloween pumpkins, October 2020
In November and December, we miss some of our usual playful pre-Christmas activities, like visiting the German market in Leeds, riding the Big Wheel and late-night shopping to see the Christmas lights. However, we expect Christmas itself to feel much the same as before the pandemic as we usually spend it at home, just the four of us. As we get to Christmas Eve, my son tells me that he's been a bit worried about whether the pandemic will stop Father Christmas from coming. So, over recent days he's been building a winter landscape with a Christmas cabin in Minecraft, and has created treasure chests with virtual presents inside for him and his sister. Thankfully Father Christmas makes it after all but, after we've gone through stockings and ripped open presents in the real world, my son sits down with his sister and they open the virtual presents in Minecraft as he explains the careful choices he made selecting presents for her. She is very pleased with her virtual presents and my son takes screenshots of the Christmas cabin and the presents to send to his grandma.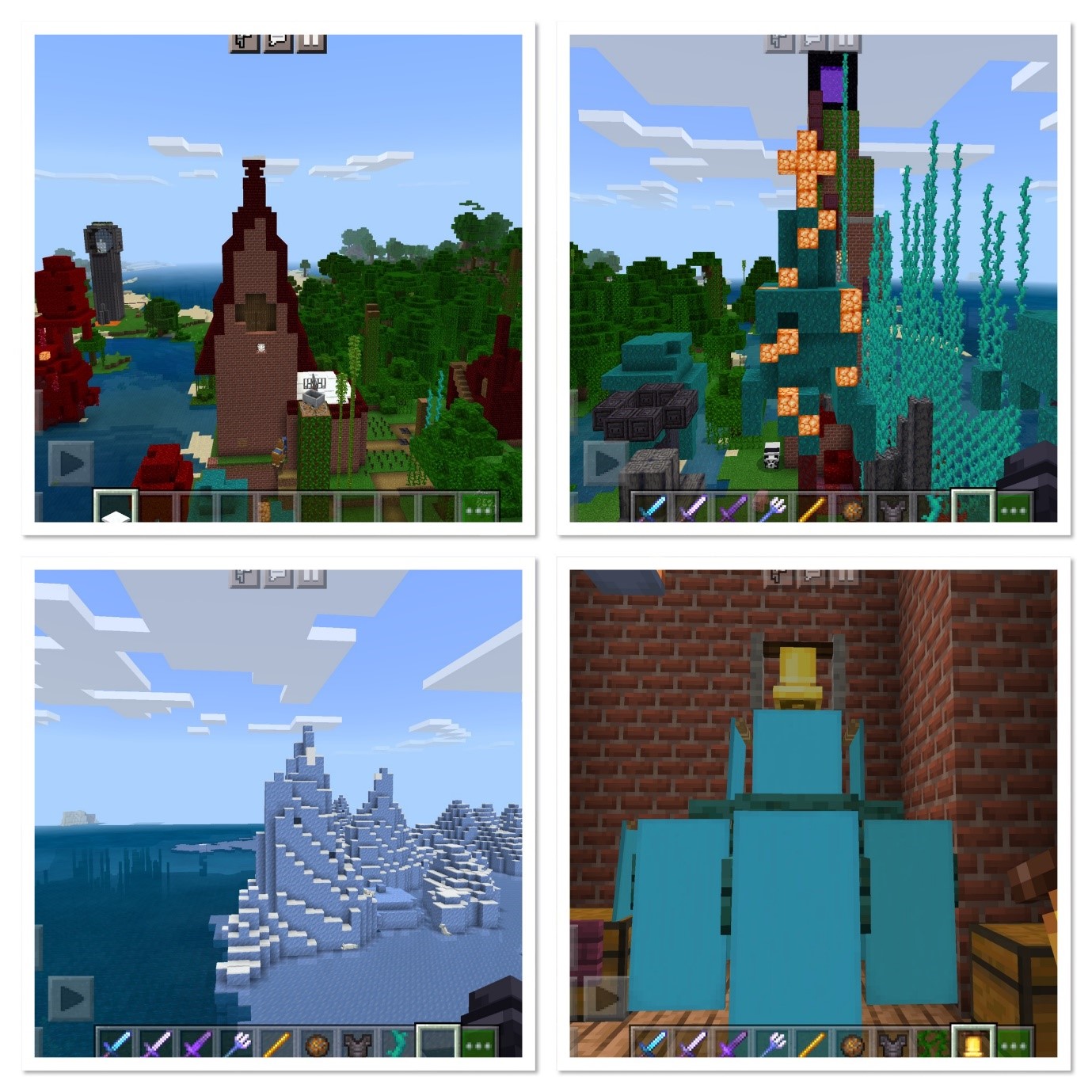 A Christmas Cabin in Minecraft, December 2020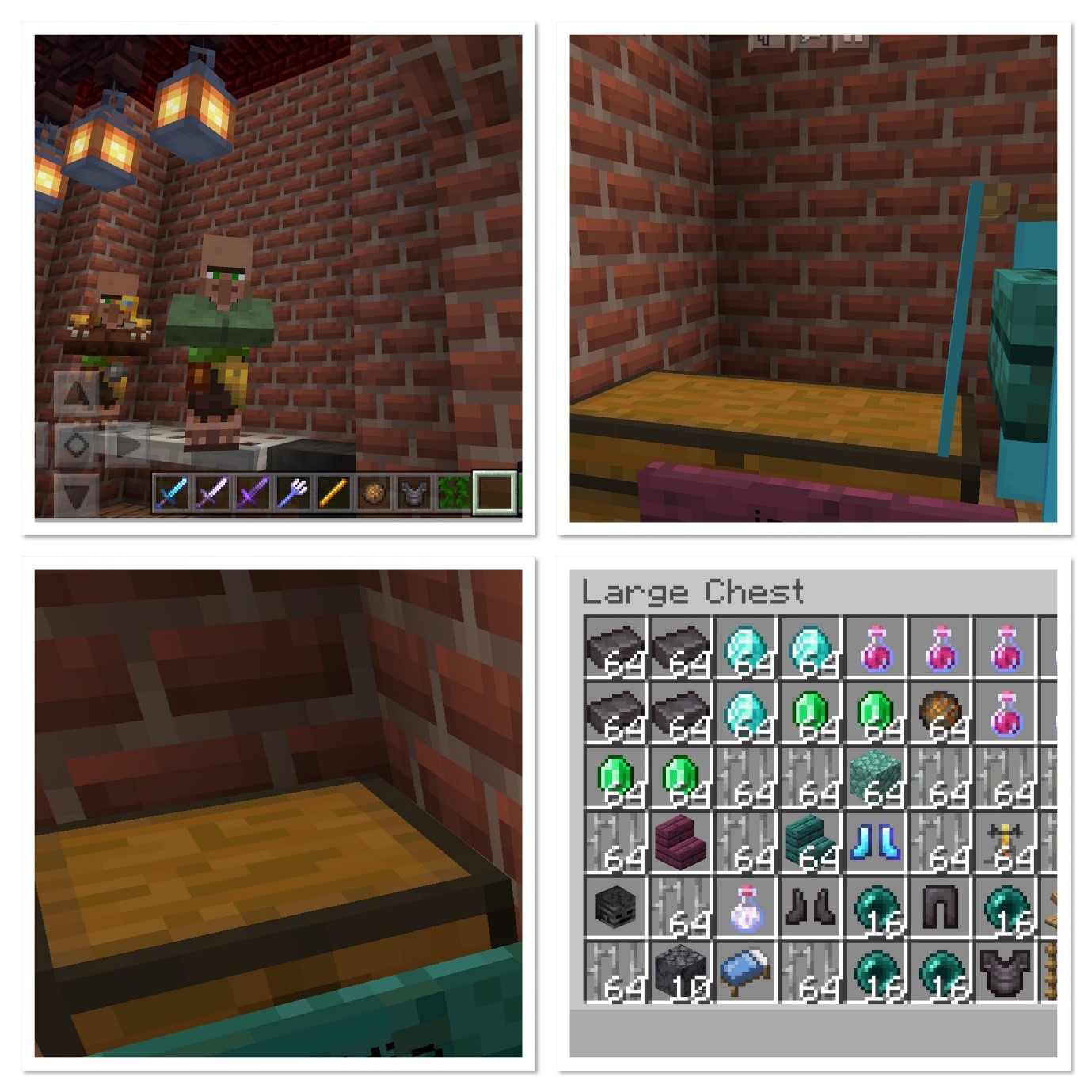 Minecraft Mum and Dad, and Christmas chests filled with presents, December 2020
Do you have memories of celebrations, play and leisure from autumn 2020 that you could share with us? Please contribute to the Play Observatory online survey.
Follow us on Twitter, Facebook and Instagram @PlayObservatory to be the first to hear updates.