Over the past year, clubs and organisations have offered children opportunities to get together despite the difficulties of lockdowns and social distancing. Here Ragi Desai, a Cub Scout Leader from Sheffield, gives us an insight into her experience of running her pack online during the pandemic.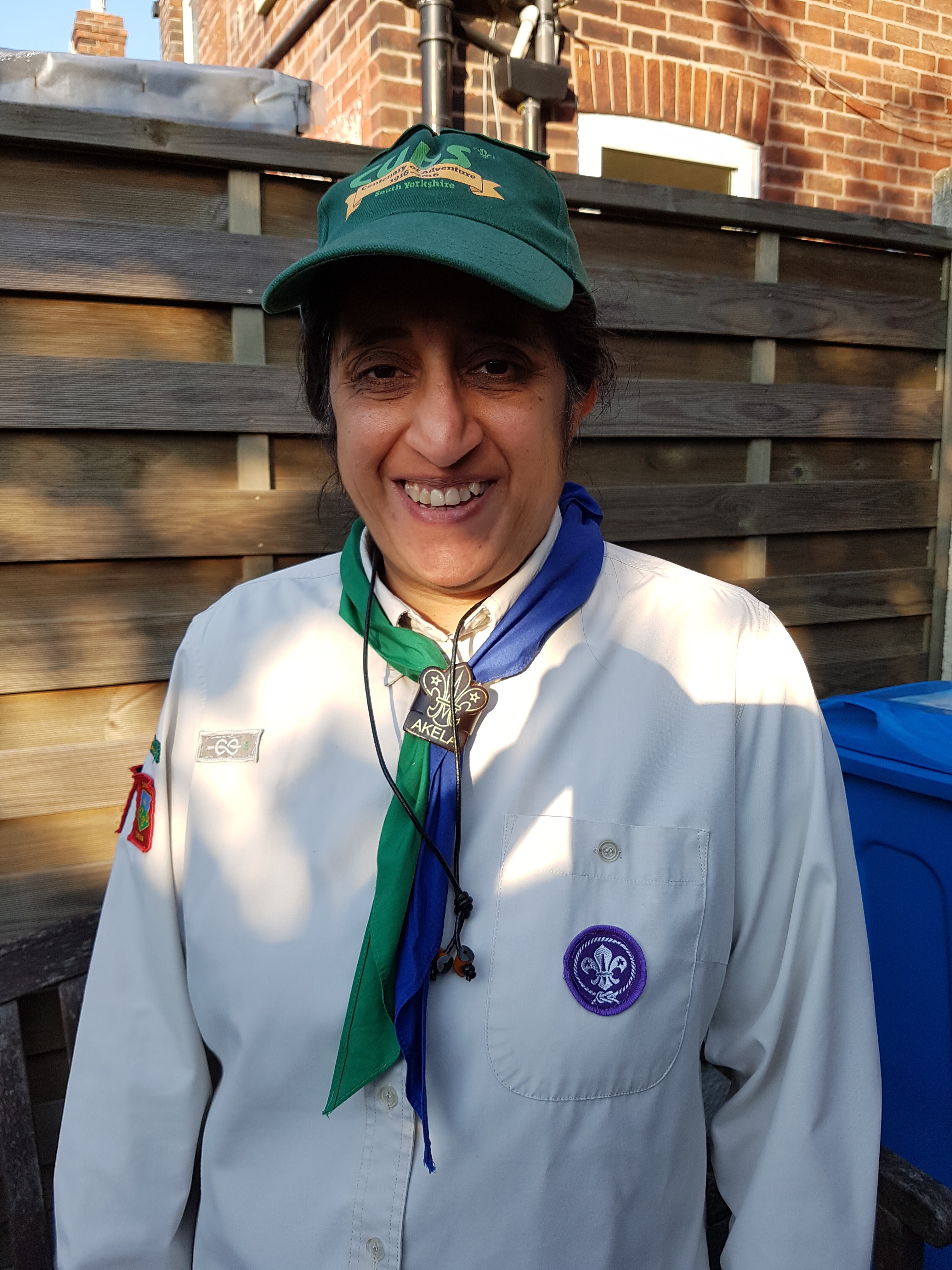 Shortly before the first COVID-19 lockdown in March 2020, my Cub pack were lucky enough to take part in an organised tidy up with the Canals and Rivers Trust at the Sheffield & Tinsley Canal. The Cubs were tasked with helping to cut back the overgrown bushes and weeds as well as clearing up litter. It looked great when we had finished and the Cubs enjoyed the experience as well as the biscuits and treats that they were rewarded with at the end.
Then came the first COVID-19 lockdown. I remember how strange it felt not to have the routine of my Monday Cub pack night. I felt for the children who would not have their normal weekly activity and I wanted them to have some voluntary badge work to occupy them and to distract them from wider concerns of the virus. I set up 'Badges at Home' tasks through use of an online software tool called Online Scout Manager that I use for Cubs admin. To get the Cubs engaged I sent them a video of myself with the task instructions. It took me several takes to get the video right because, although I was used to communicating with 20 Cubs in our Scout hut, I was not used to speaking just to a camera with no immediate feedback or audience. The Cubs participated in Artist, Book Reader and Home Help badges. They were able to send photos and videos as evidence of their badge work which was nice to see. The Badges at Home activity lasted till the end of the summer term.
When Cubs started up again in September 2020, we, as leaders, had taken the decision to run the pack nights online using the Zoom platform. To prepare for this the Assistant Cub Leaders and I organised a social distanced, face-to-face meeting in our local park for the Cubs. This was to allow the Cubs to see each other in person and meet the new Cubs before we started running pack nights online. I had never used Zoom before and it was a bit of a learning curve for both myself, my leaders, and my Cubs. I was concerned about how to manage the whole Cub pack in an online meeting. To solve this, I split the pack into two groups, balancing them across ages and friendships. Then the online pack nights were held for the separate groups on alternate weeks. At first, I thought coming up with content for the online meetings would be challenging but thankfully there were lots of brilliant ideas available that the Scout Association provided. As leaders we had to adapt activities to keep the Cubs engaged. Where relevant I would get someone to come and speak at the online pack nights. For example, when we were doing the Air Activities badge, I was lucky enough to have a friend who could come and talk about paragliding and weather. And there are lots of online versions of the more traditional games that the Cubs could play like Captain's Orders and Scavenger Hunt.
The online Zoom meetings went well, and Cubs really enjoyed the experience and quickly became proficient in using the platform. We had a fantastic Halloween Zoom party where the Cubs and leaders got dressed up and we played games and told terrible Halloween jokes. Thankfully from March 2021 we have been able to meet face to face in our local park. It has been great to see the Cubs interacting with each other again in person and they seem to really enjoy the outdoor games.
The feedback I have had from my Cub parents is that they have really appreciated that we have been able to continue running Cubs over the last year and helped their children when they were in lockdown to have a routine and something to look forward to.
Have you been involved in working with clubs or organisations for young people during the pandemic? If so, we'd love to hear your experiences which you can share with us through our survey. We've also been developing some resource materials for use by schools and youth groups around children's experiences during this unusual time, which you can find on our website Resources page!